Alpi prides it's self with being at the forefront of innovative, user-friendly, high quality, and cost effective Formwork and Falsework Systems. Not limited to Formwork and Falsework Systems, Alpi supplies the Asia-Pacific with high quality and cost effective Precast Mould & Precast Concrete Products. Some previous successfully completed projects include(Akimos Water-Australia, MRT-Singapore, JEC-B-Singapore, MRT/LRT Dubai, MRT Bangkok, MRT Jakarta) and client such as Strabag Group, Zublin AG, CCI (Herrenknecht and Commodore) - Just to name a few.

Alpi operates three (3) state of the art facilities: two (2) metal fabrication plants, one (1) of which is in Bangkok Thailand and the other is in Jakarta, Indonesia. The third facility is for Precast Concrete Technologies outside Bangkok in Thailand. This operational approach results in more economical costs.

Our Precast Segments value is second to none due to cheaper raw materials, labour costs and shipping. Alpi has all the correct certifications for end user and a fantastic track record with QC/QA. Alpi is capable of producing various precast element such as I, U, T Girders, Cross Beam, Segment Lining just to name a few. Alpi is able to supply full turnkey services.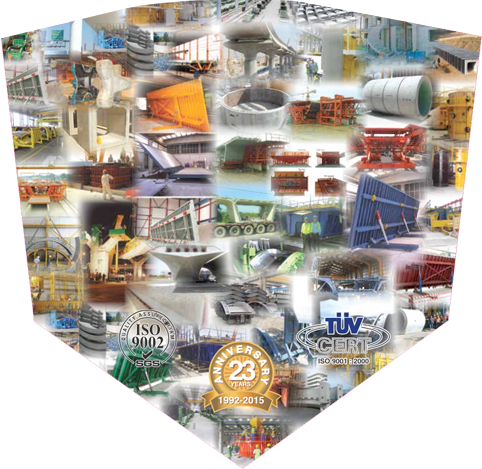 Alpi is committed to being service minded and we provide supports for our products by utilising our key engineering  and manufacturing staff to instruct the client foremen and crew. The results is that you the customers are able to get the very best from your investment, saving time on site and saving time to project milestones. 

Alpi's world philosophy gives clientele the ability to save costs due our unique location in South East Asia and local resources, infrastructure, support, and knowledge of the region.

Alpi provide the broader Construction and Tunneling Communities with extremely high quality and fiercely competitive PCC. Alpi offers PCC "Full Package Services" globally, Alpi is able to provide numerous beneficial packages of either Formwork Moulds on-site with fast implementation and/or full on-site technical assistance, for short or long periods of time.

Alpi has the capabilities to help and to find the best casting and logistical solution for your project. If the order is substantial enough, we are willing to help you set on-site casting and Alpi will find an easy solution for your total package service PCC.