Historical Background:
An Innovative company dedicated to get your concrete in shape.
The industrial leader Alpi was founded in 1973 as a construction company in Italy.  In 1984, a major change occurred with the company being purchased by Niels Hollmann Alpi began producing Formwork and Falsework for the building industry in Italy and throughout the world. Since this humble beginning, the company's continual growth has resulted in them achieving a position of prestige in the worldwide market. This phenomenal success is due to the many years of experience, and to the good collaborative relationship that exist between the head quarter office, branch-offices (VR-MI-RM) and foreign branch-offices.

Why the name "Alpi"?

At conception, the company was geologically based in Valdaora Di Mezzo (Italy). This beautiful Italian city is located in the highest and most extensive mountain range system that lies entirely in Europe - the Alps.
Timeline


1973   :    The creation of Alpi, which was located in Valdaora Di Mezzo (Italy), was the beginning of this revolutionary company.
1984   :    A key point in the history of Alpi occurred when Niels Hollmann obtained ownership of Alpi.
29 May 1992   :   Creation of Alpi South East Asia Co.,Ltd in Thailand.
1988   :    The Alpi Casseforme SPA Head Quarter & Factory was based in scenic Valdaora Di Mezzo, Italy. Sales Offices for the company were based in Milan & Munich.
2004   :    The Company was sold to ULMA, a big construction company from Spain.


Today, Alpi South east Asia Co,Ltd is an international company that has developed a specialty in mega infrastructure construction projects. The beginning of the company was in Valdaora Di Mezzo, Italy.
Alpi was initially focused on building sector in Italy. A major transformation of the company began in 1984 when Niels Hollman purchased the company. Mr. Hollman had a vision for Alpi that extended beyond the borders of Italy. Additionally, he wanted to change the business model of Alpi by switching from a building sector to becoming a worldwide leader in Formwork and System for Mega infrastructure projects.
This International business vision eventually brought Alpi to Thailand in 1991. Alpi entrance into Thailand was the beginning for Alpi to become a worldwide specialist in Formwork and Falsework System for infrastructure and Mega Bridges & Tunnels projects. The Bangkok headquarter was the second office for Mr. Hollman and Alpi. This was a necessity because of the demand of being an international company operating in Europe and Asia. Thailand became the center for Alpi R&D for this specialized business.
Innovation 

Innovation is defined as the process of translating an idea or invention into a product or service that creates value or for which customers will pay. People who are innovator are risk takers. They have a different way of thinking. To be successful requires one to work hard and to remain focus. Innovation is crucial to a company's continual success.
Mr. Hollmann was an innovator. He created an environment that encouraged creativity and a departure from the norm. To be a cutting edge company was his vision.
That's why in 1988 he totally transformed the Alpi fabrication yard using robotics to be able to mass-produce standards panels for building construction. Thanks to that innovative idea, he was able to respond to the constant market demand with a stockpile of stock.
International

In 1991, Alpi began business operations for the first time in Asia - Thailand This was the result of an invitation by DYWIDAG Munich for the purpose of supplying the first Formwork and Falsework Systems for their Don Muang Tollway Project in Bangkok.
In 1992 this was the introduction of Alpi into the Asian Market. With opportunities for Alpi's innovative construction approaches, an office was established in Bangkok, Thailand.
In 29 May 1992 the creation of Alpi South East Asia Co.,Ltd occurred.
In 1996 Mr. Frank Michas (CEO) took over leadership of Alpi South East Asia Co.,Ltd.
Alpi Logo evolution

Evolution of the design tendering stage
These are drawings of a Parapet and the progression that occurs in the design-to-drawing process: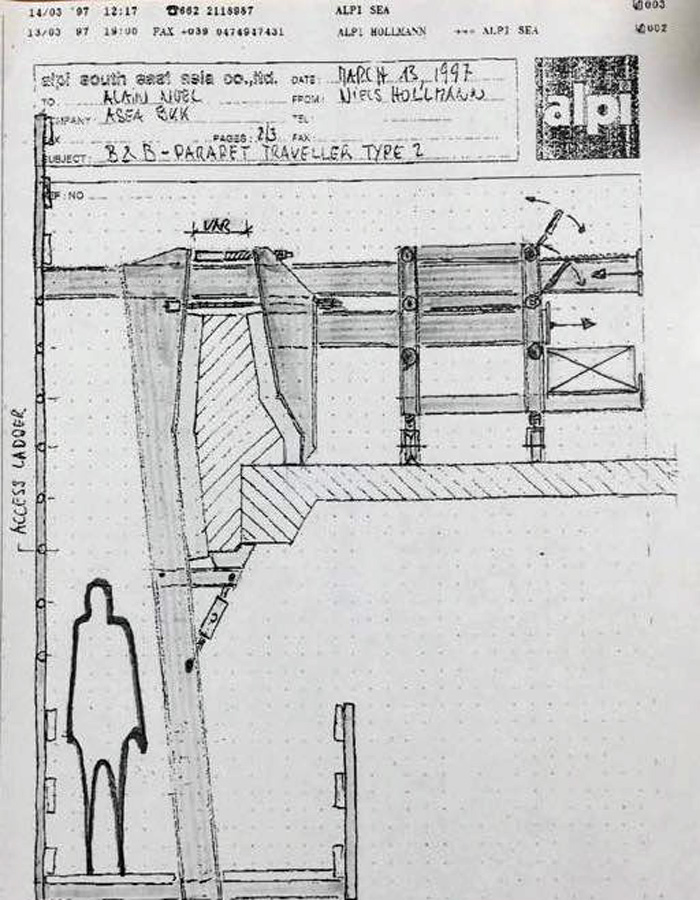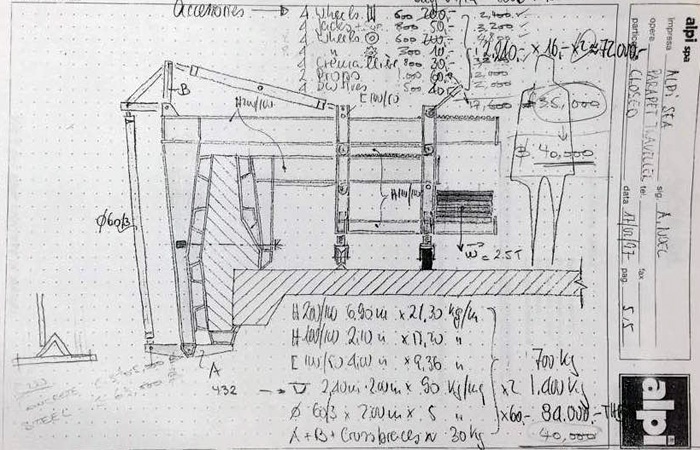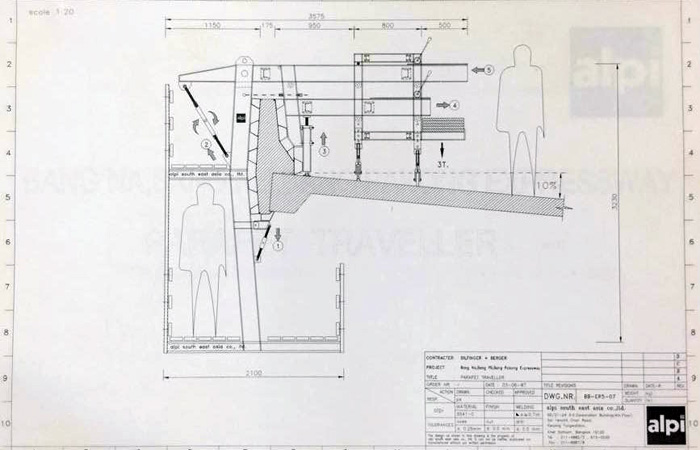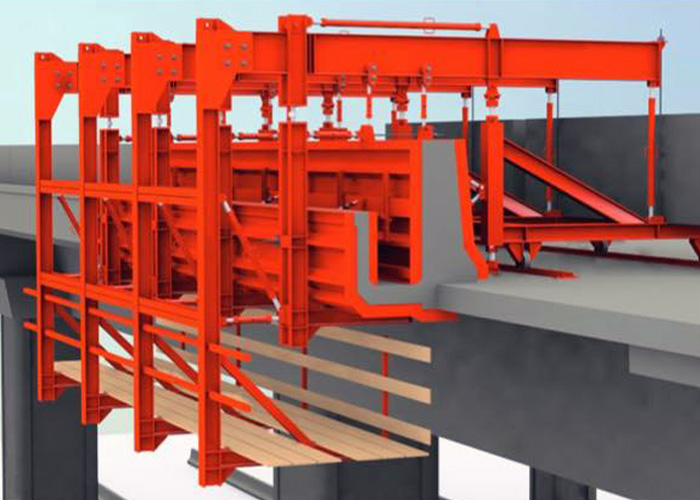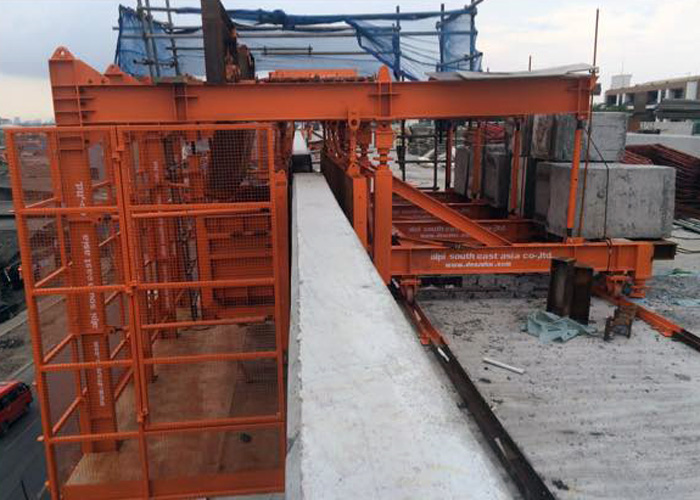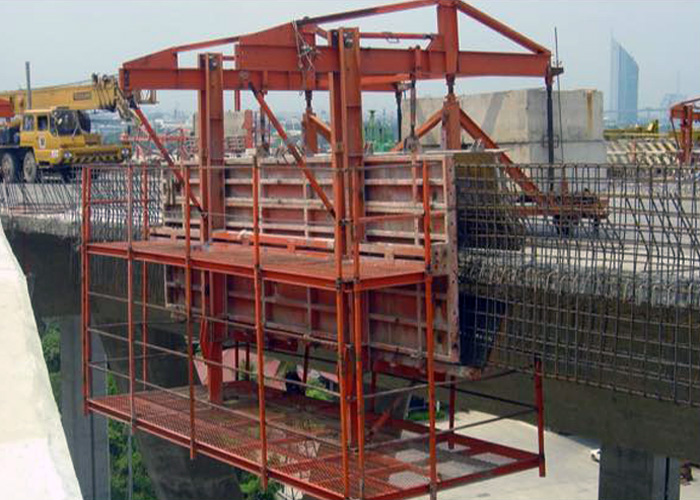 These are drawings of a Y-Pier Head and the progression that occurs in the design-to-drawing process: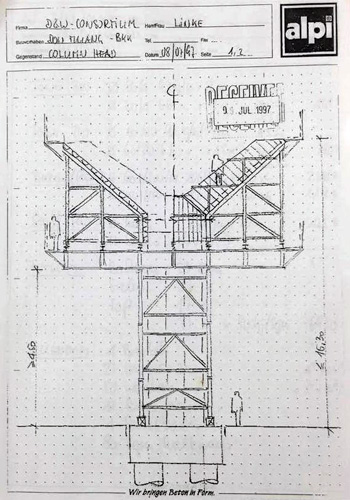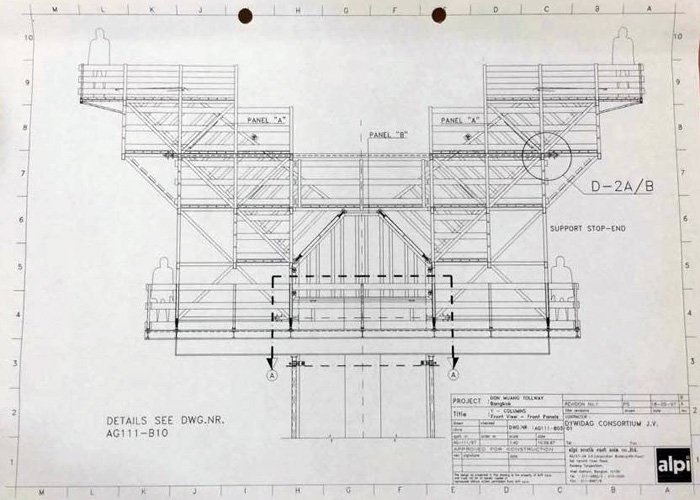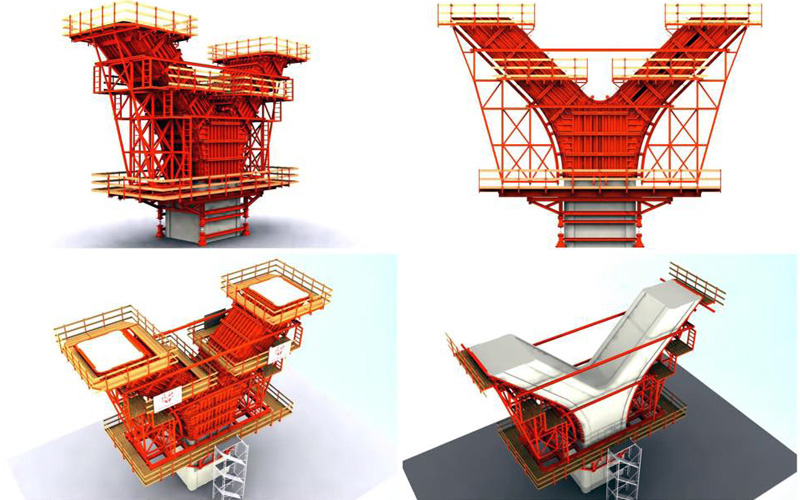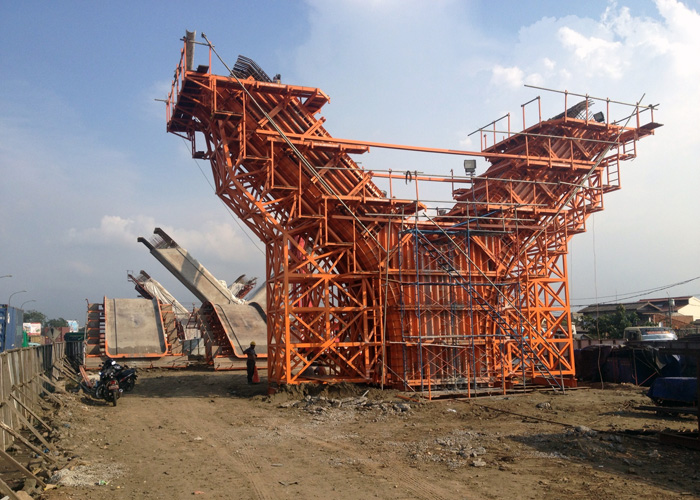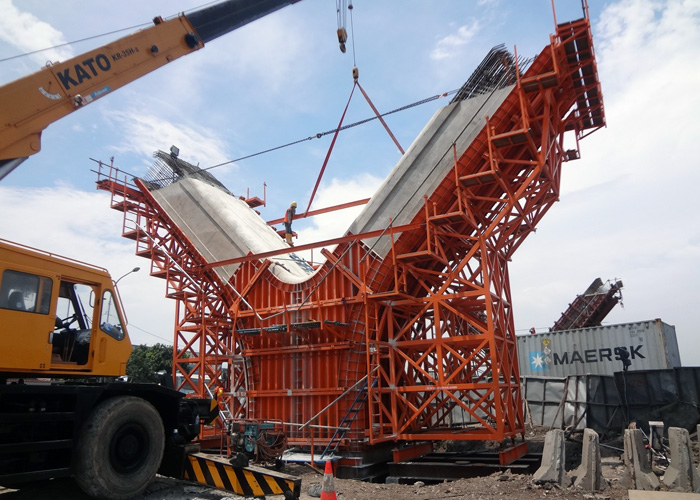 ALPI TODAY
Fabrication Facilities

Alpi main strategy is to manufacture all Formwork and Falsework System in the country of origin where projects are based to limit the transport costs, to be the most cost effectiveness .
Here are some top view from our fabrication yards in Thailand and Indonesia.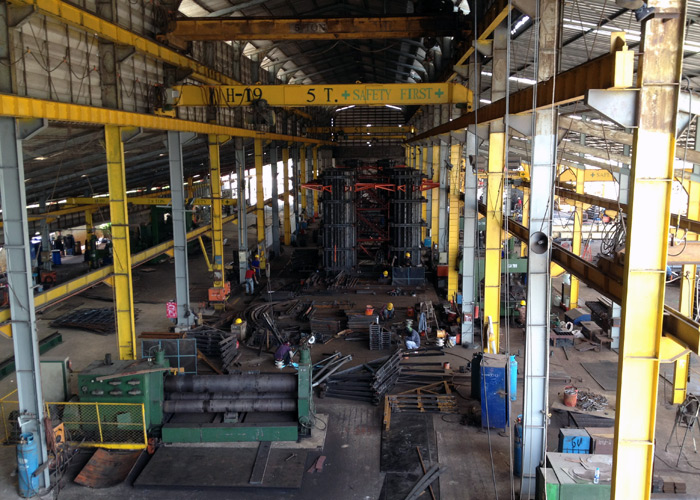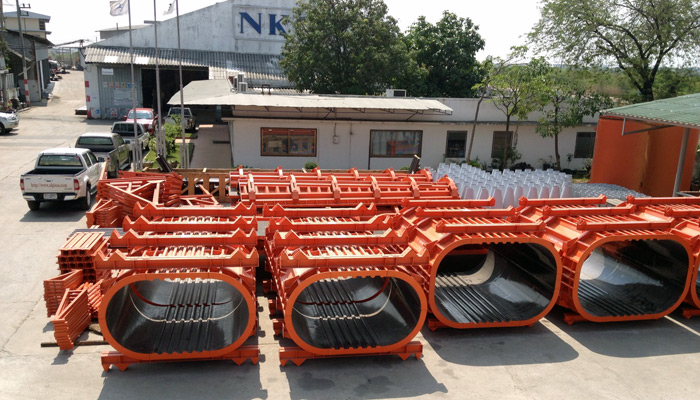 Bangkok Post of October 1st, 2012 – First Page

The Bangkok Post did an excellent article regarding Alpisea and their outstanding contribution to Thailand.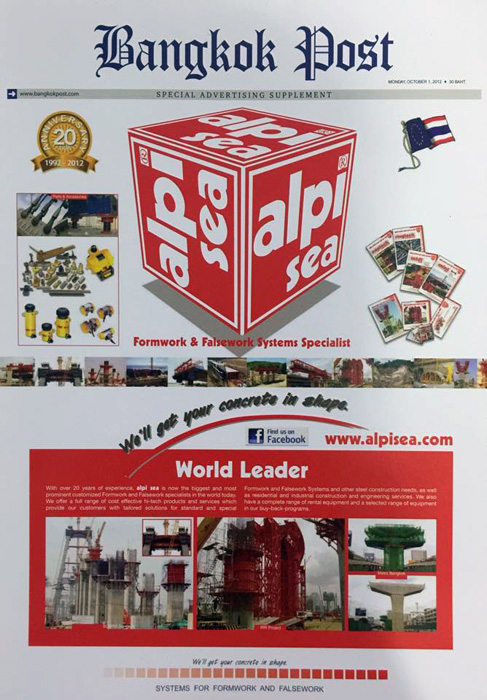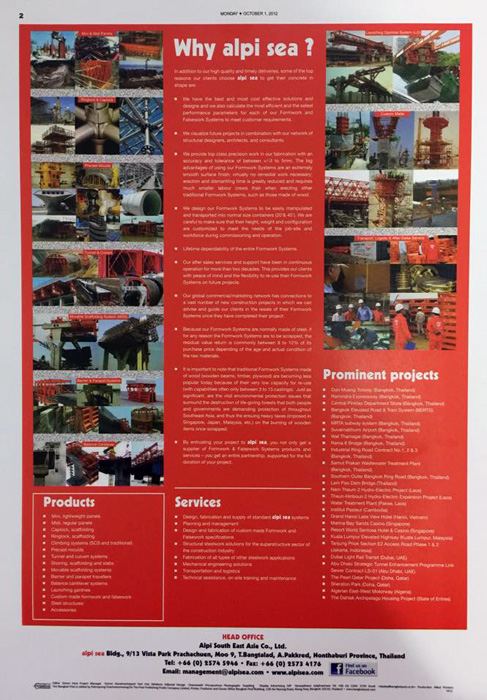 SOUTHEAST ASIA CONSTRUCTION MAGAZINE – MAY/JUNE 2005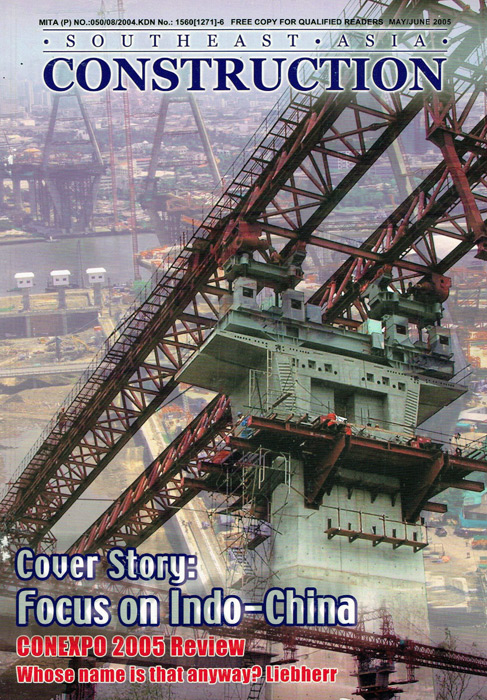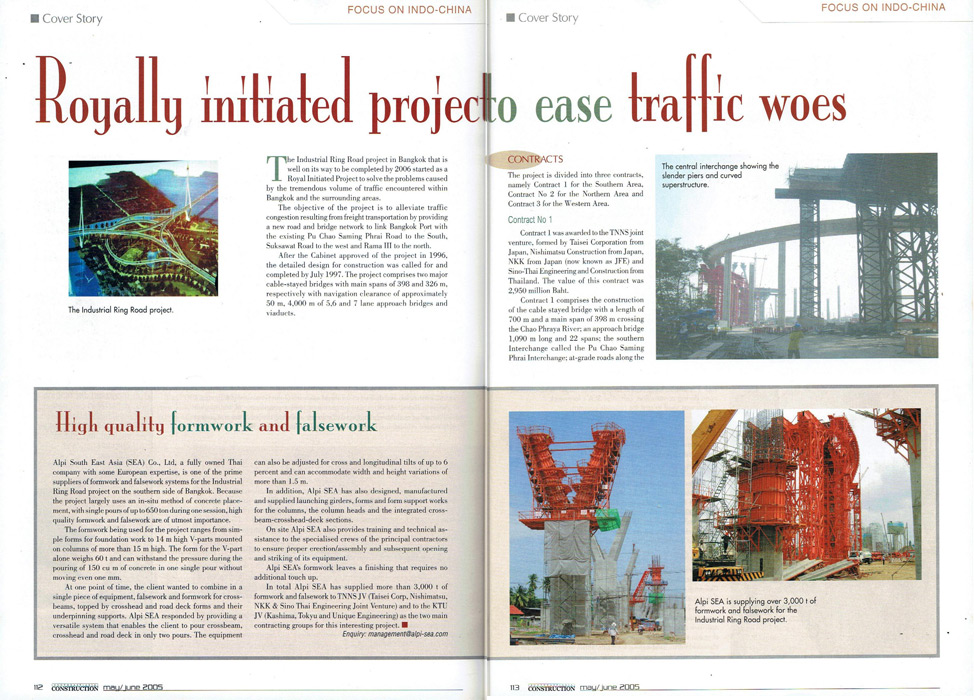 SOUTHEAST ASIA CONSTRUCTION MAGAZINE – JUL/AUG 2005