BRIDGE BUILDER
Alpi's Engineers & Partners has the necessary experience and capabilities to successfully work with Designers and Contractors in the development of the most COST EFFECTIVE equipment which promotes safety, effective construction sequences and methods while achieving the most optional productivity. Alpi's Engineers & Partners are recognized as one of the top specialist in-situ & precast segmental erection. Alpi has worked with international contractors worldwide in almost 50 projects during almost 30 years.
MOVABLE SCAFFOLDING SYSTEMS (MSS)

Alpi's system of operating is the Movable Scaffolding Systems or MSS This system is designed as an Overhead and/or Underslung Systems which consist of a cost-effective Self Movable Formwork and Falsework System. MSS is designed to reduce cycle time and manpower with safety being a paramount concern for all types of bridges designed with cast-in-situ methods of construction and simplicity of commissioning. Our MSS can be configured to many bridge cross-sections, including single, double, and even triple Box Girder, U-section, T-section and more. 
Our systems are designed upon the following criteria:
Light weight,
Easy to commission,
Safety,
Cost effective,
Fast span construction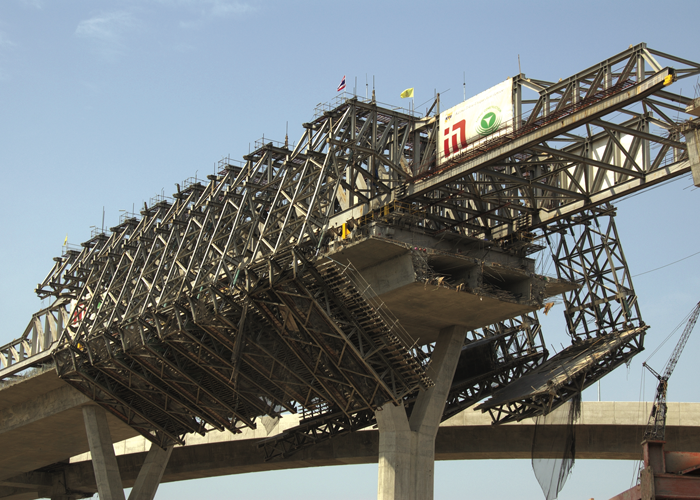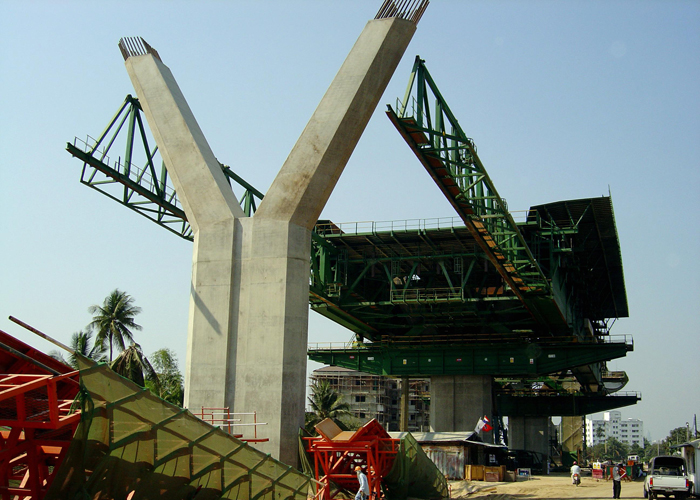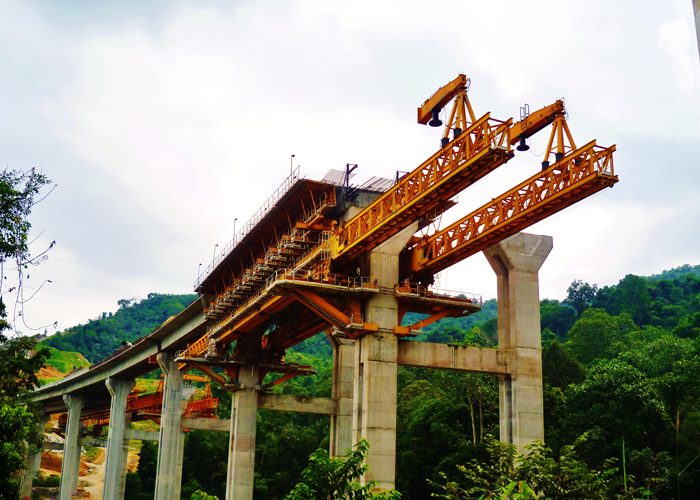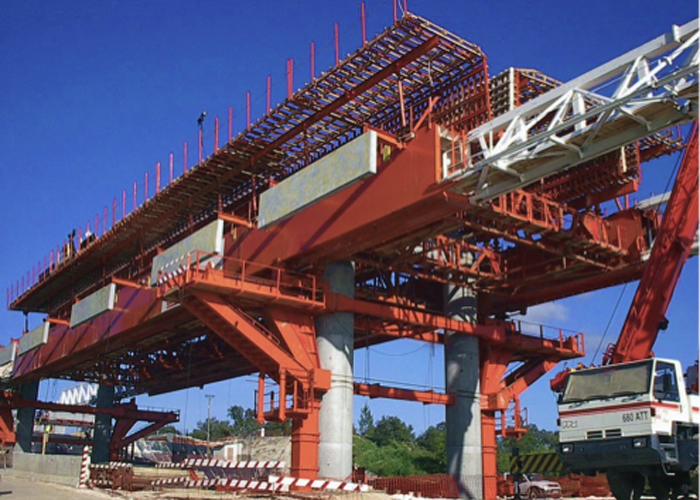 LAUNCHING GANTRY "LG" / BEAM LAUNCHER

Alpi designs and supplies the right size and type of Launching Girder for every type of concrete or steel spans. As is the case with our Custom Made elements, our goal is to provide the most efficient and user-friendly design for the job at hand, while ensuring optimum use of material. Whether your requirements are for 5 ton or 200 ton capacity, we will propose an economical and technically sound solution.


SEGMENTAL LAUNCHING GANTRY / BEAM LAUNCHER
Alpi's Launching Gantry System or L.G Overhead and/or Underslung Gantry for precast segmental and/or beam method of construction can be used for both, Balanced Cantilever as well as for an INFILL SPAN by SPAN, FULL SPAN method of erection. The choice depends on the project specification whether it be dry or wet: joint erection will be required.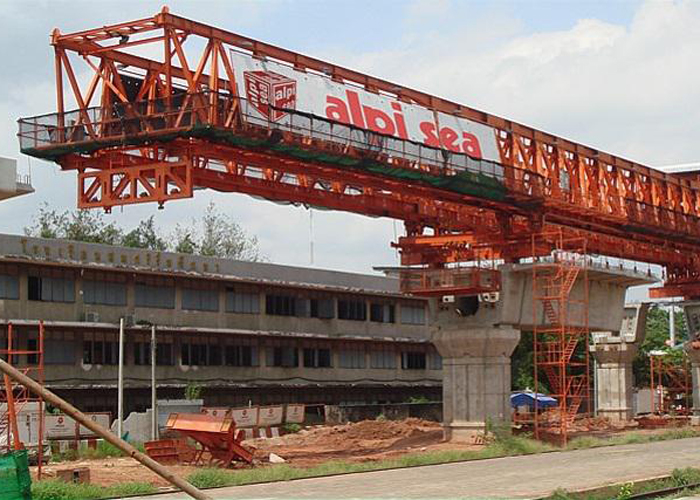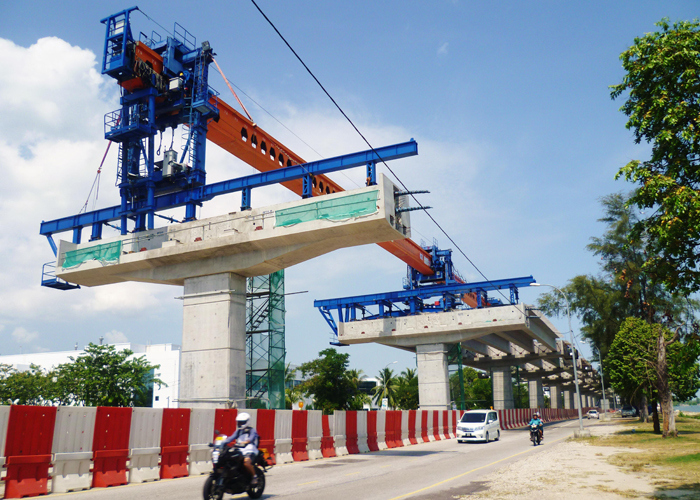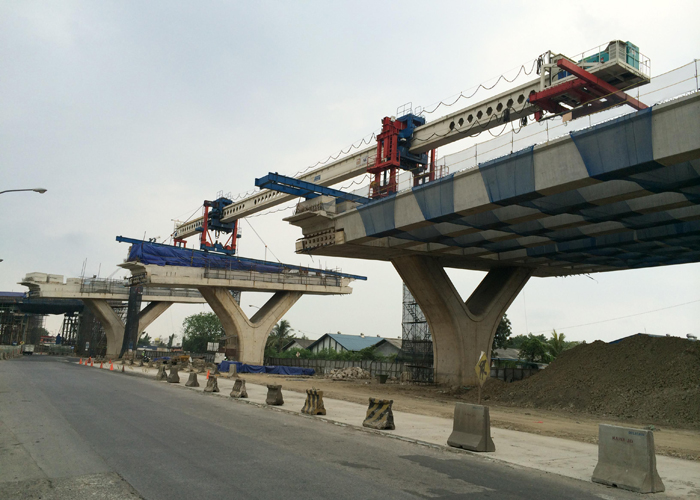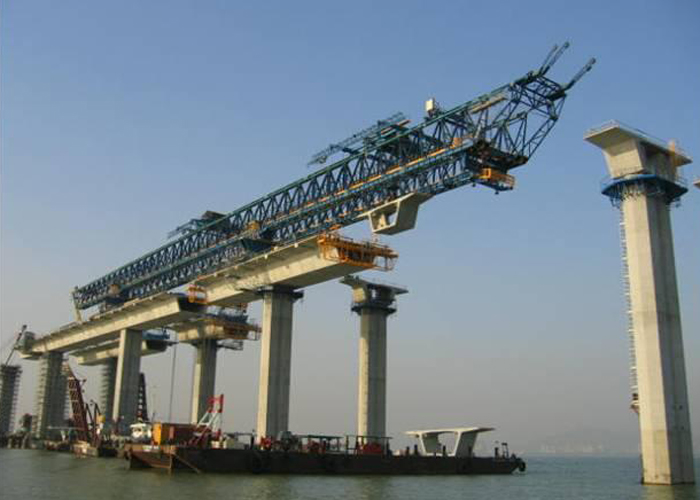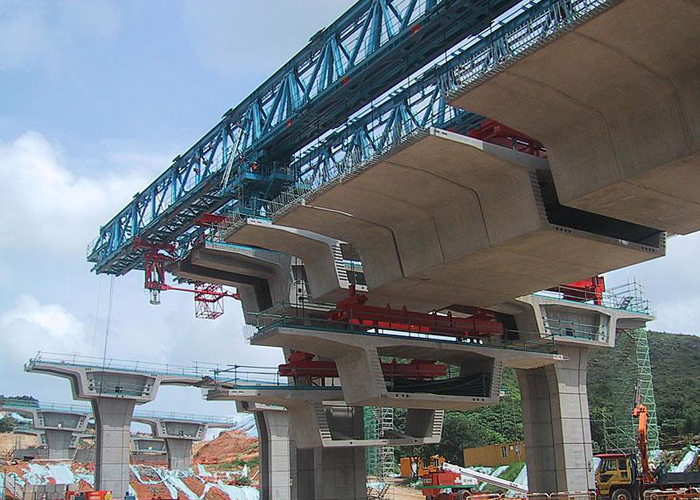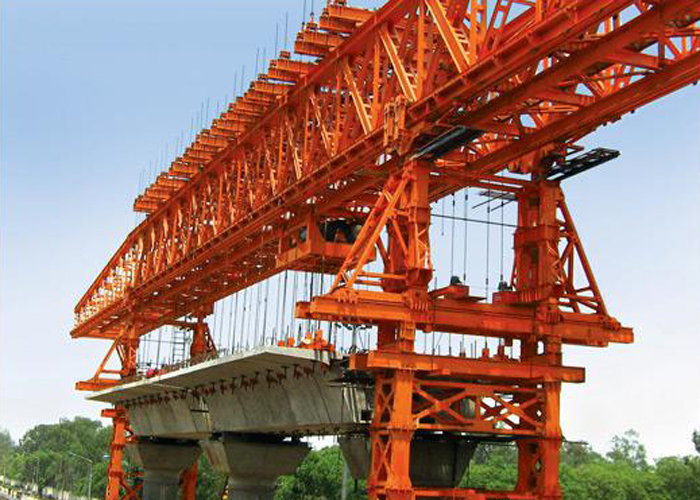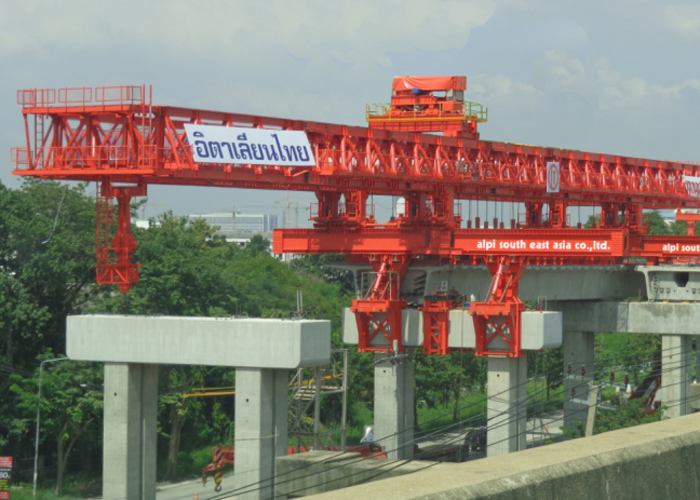 FORM TRAVELLER / BALANCED CANTILEVER / SEGMENT LIFTER / LIFTING FRAME

Alpi's Form Traveller System are used for in-situ post-tensioned segmental method of construction, and this system can be used for bridges such as free cantilever, cable stayed bridge and/or arched.
The structural components of Formwork Traveller System are designed with optimized weights.  The Formwork Traveller System can be designed as underslung or overhead type to adapt to many bridge cross-sections, including single, double or triple box girder, U, T section, and more. The whole system is designed so that it can be easily assembled and adjusted during operation to variations in segment length, section height, web thickness and deck width.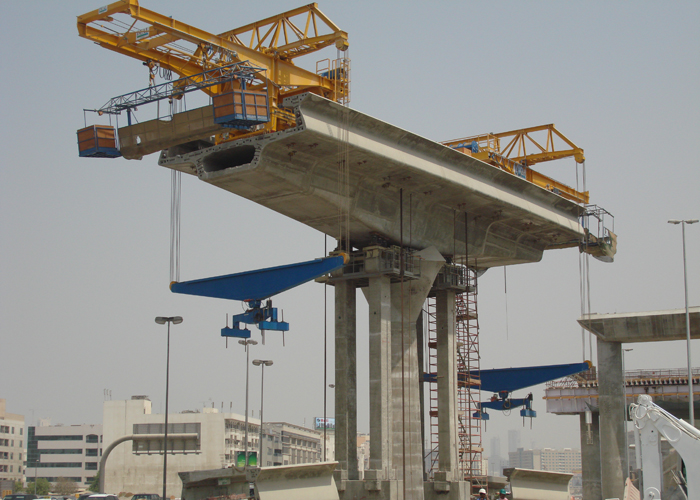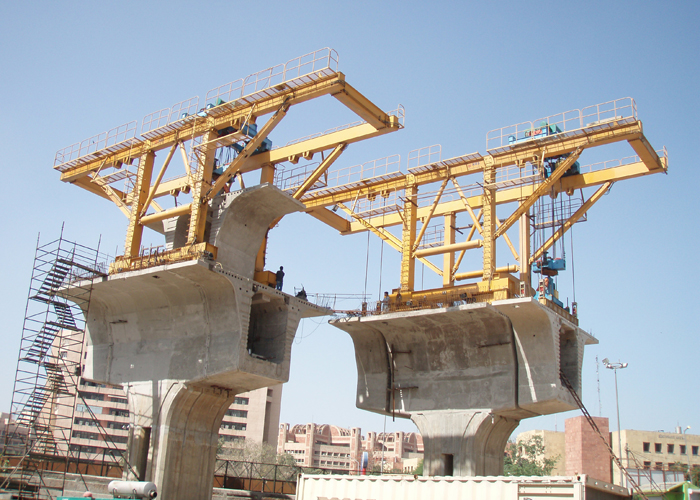 Alpi's Form Traveller System standardized so as to be applicable to most contemporary bridge designs. Alpi's Form Traveller System is highly flexible and allows efficient and repeated usage on bridges with different cross sections and a variety of casting lengths. The system can be adopted to suit and match engineers requirement. Fully hydraulic as well as mechanical systems are built into the Form Traveller System, which ensure full precision control during construction of the bridge and operation of the entire system. Alpi's Systems are designed to minimize the requirement for support crane-age during assemble, commissioning and dismantling. All necessary safety devices such as working platform, and access ladder are incorporated into Alpi's System. 
Alpi's Balanced Cantilever Formwork System is a cast-in-situ and/or segmental method of construction based on the following strengths:
Flexible Design,
Light Weight equipment,
Minimum of Deflection,
Rapid and Easy Commissioning,
Cost effective
Our Systems are based on a European Engineering Standards.(EES)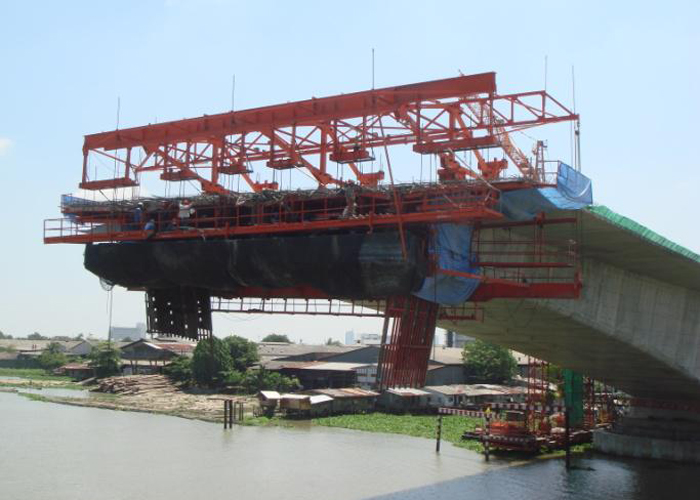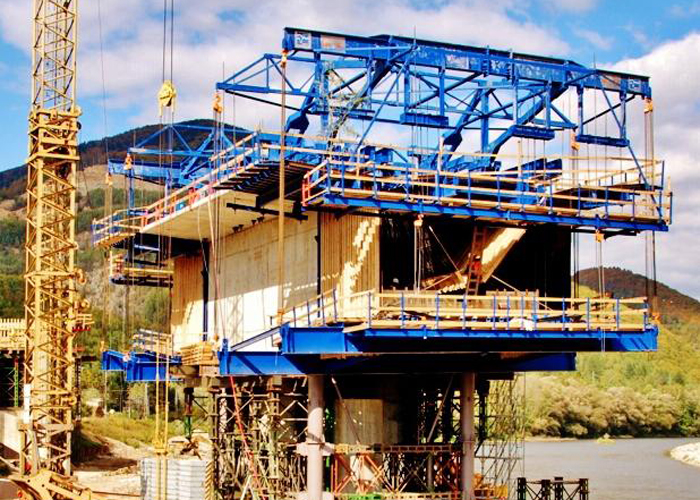 MOULDS

SEGMENT BOX GIRDER (SBG) Moulds


Alpi designs and builds SBG Moulds for Full Span, Long Line and/or Short Line methods of casting for single, double, or triple Box Girder. Alpi can also provide calculation of theoretical segment joint coordinates and software to use with these coordinates to control the actual casting of the segments in the short line casting mould and calculation of span pre-cambers. These coordinates are necessary for the calculations by the software referenced above and bar bending schedules for the segments(BBS)
Alpi utilizes an in-house Precast Segment Casting Geometry Control Software with and/or without requirement of survey tower for the casting of the spans in the short-line moulds.


Alpi can offer an introduction instructional course regarding Segment casting as follow:
1. Introduction-Terminology of precast segmental bridge,
2. Long line & Short Line Casting method, 
3. Dry joint & Glue Joint match casting,
4. Span by span vs Balanced cantilever erection method,
5. Setting up a Casting Yard (what are the considerations ?),
6. Casting yard working flow,
7. Concrete mix/method of concrete placing/ placing sequence,
8. Concrete vibrating,
9. Concrete Curing,
10. Segment repair & store,
11. Geometry control for casting yard,
12. QA/QC for casting of segment,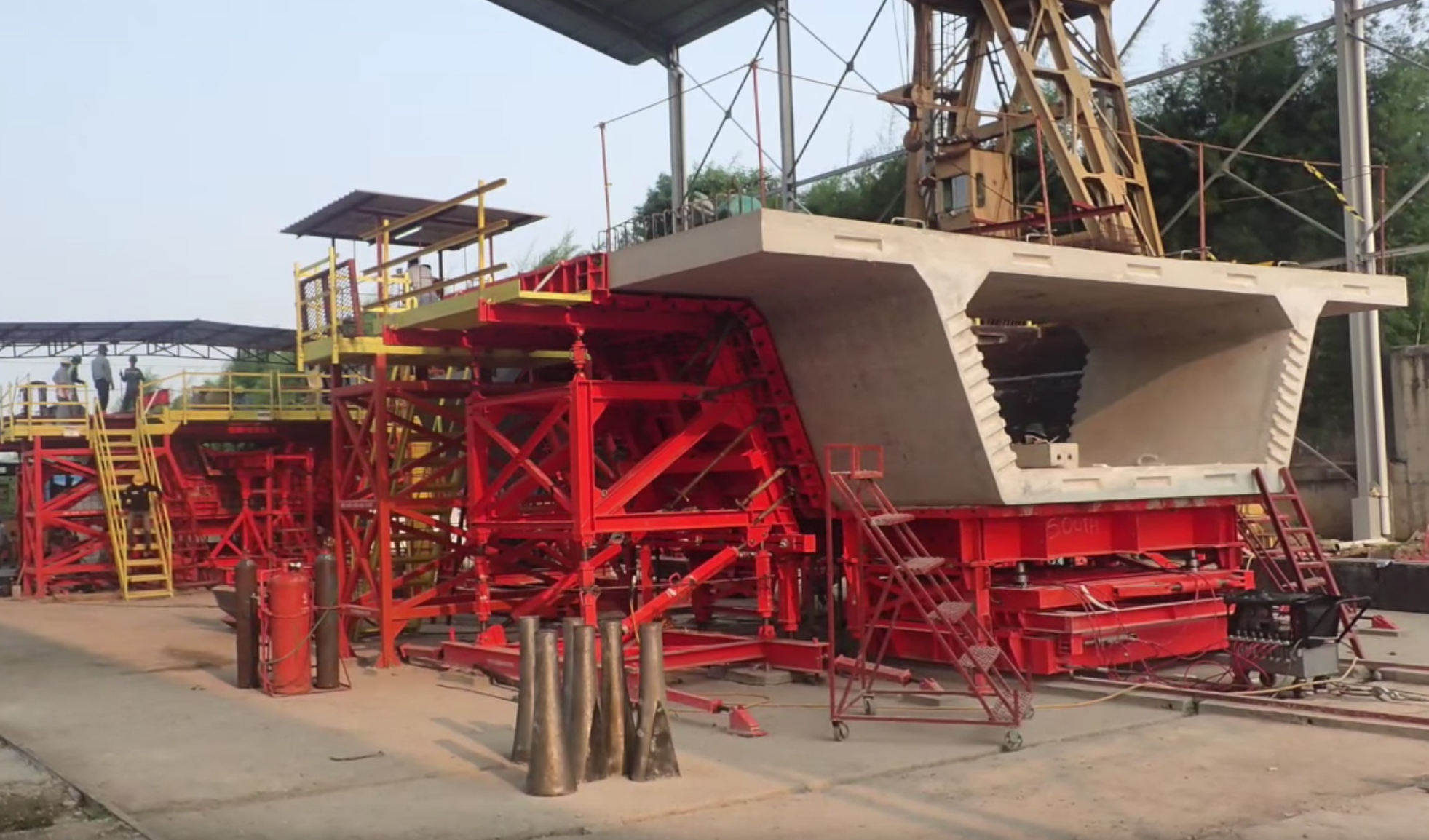 The purpose of this educational training is to provide a general understanding/idea regarding how to set up and operate the casting yard for Precast Segment. Also, it explains how to carry out the QA/QC of the process.

This introductory course is suitable for Managers, Engineers, Supervisors and Surveyors who are working at the casting yards.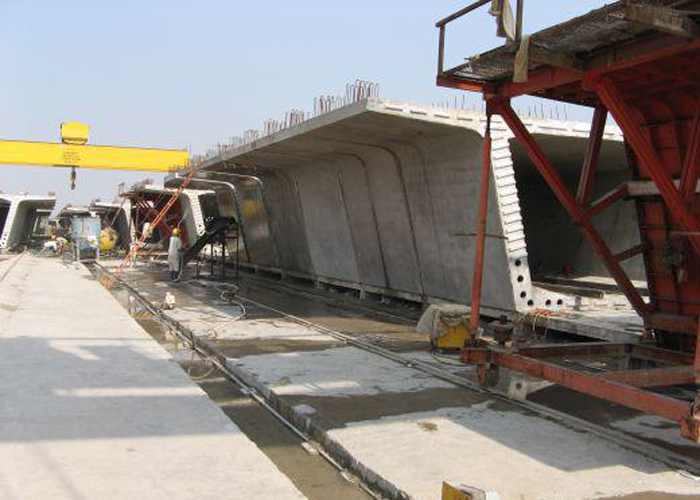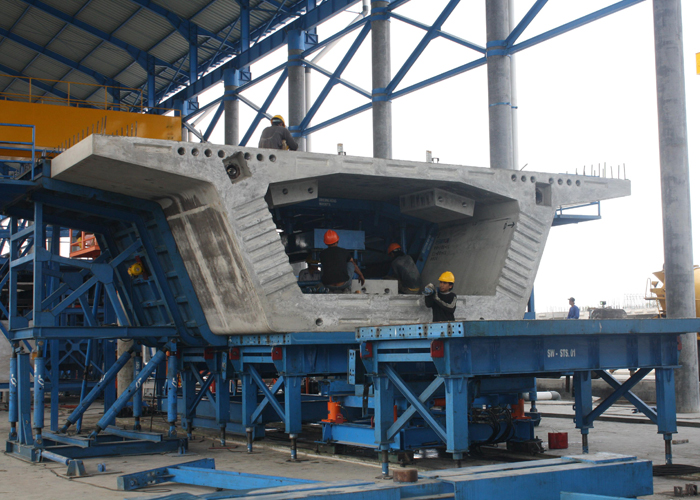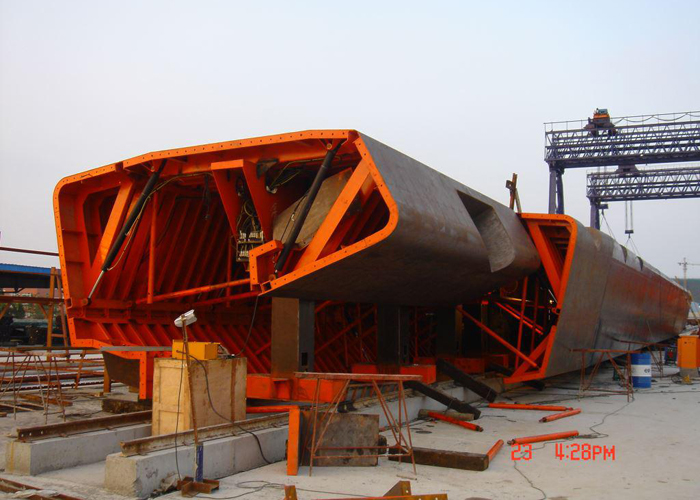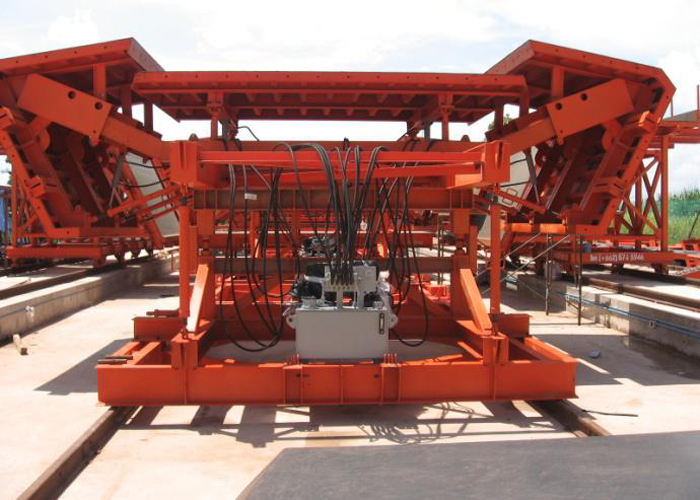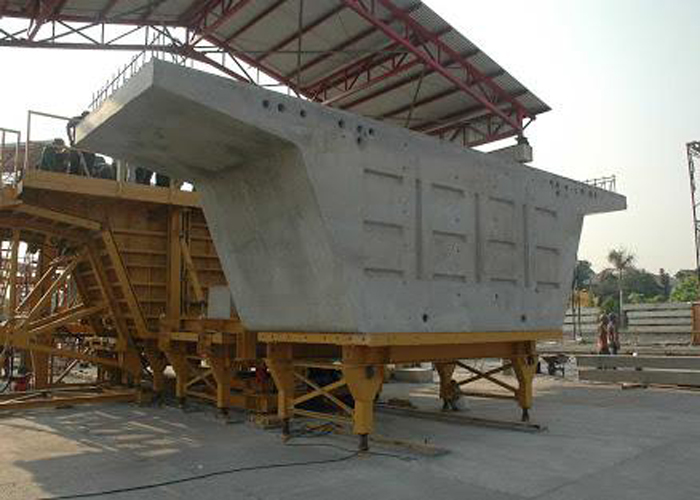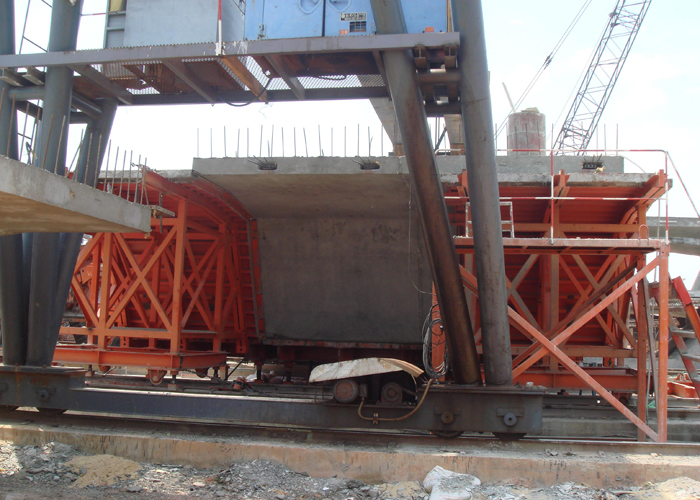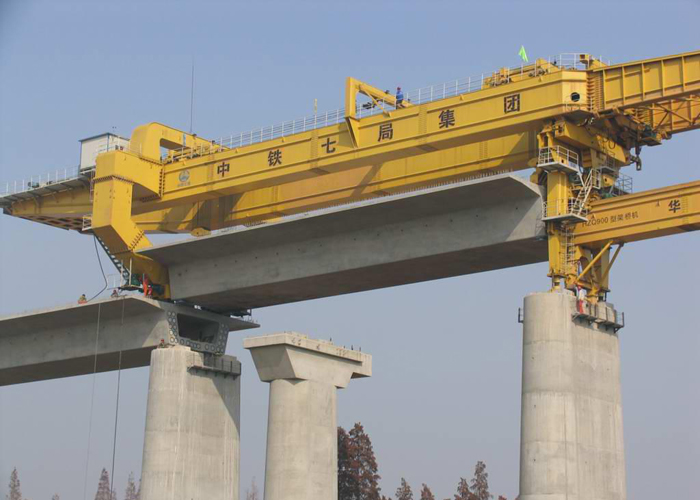 OTHER MOULDS TYPE
Alpi designs and builds precast Formwork "Mould" solutions for every conceivable precast concrete component for large elements for bridges. If needed, our designs will take into account special features required for pre-stressing concrete elements. Alpi also supplies precast moulds for concrete decks, T-girders and U-Beam which includes all hydraulic equipment required for the construction process.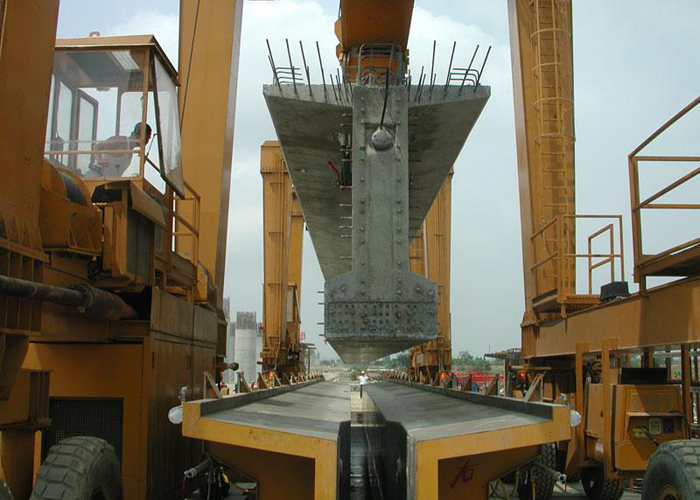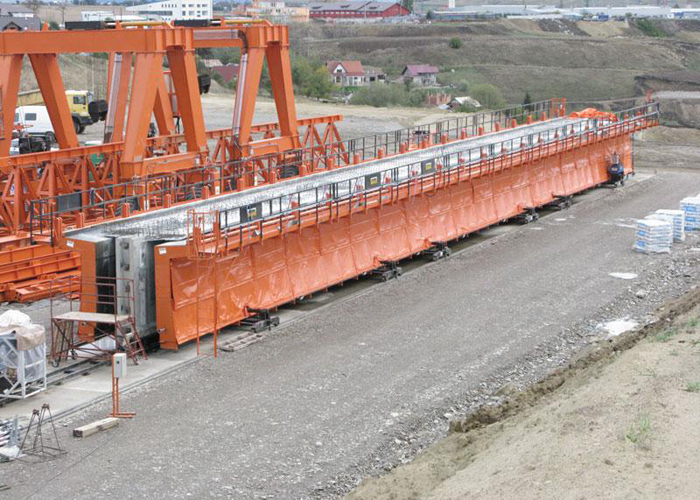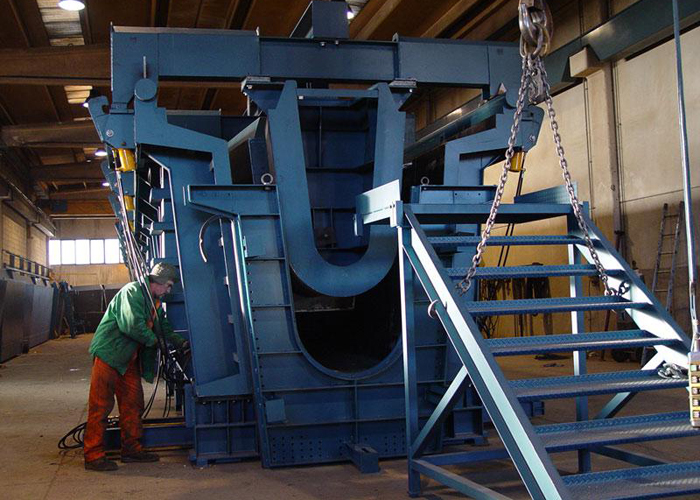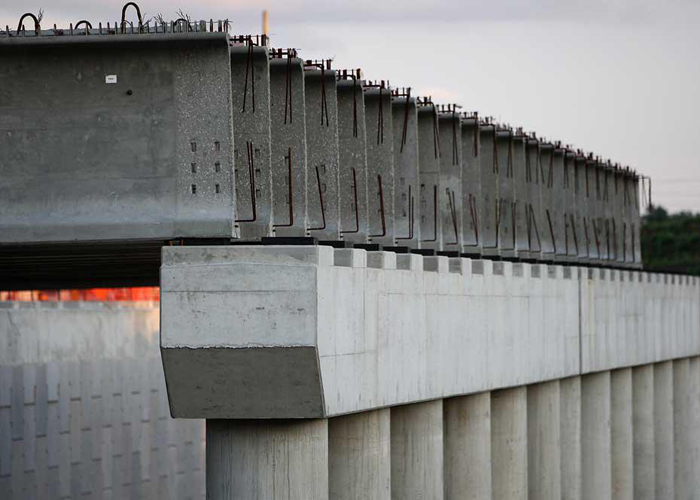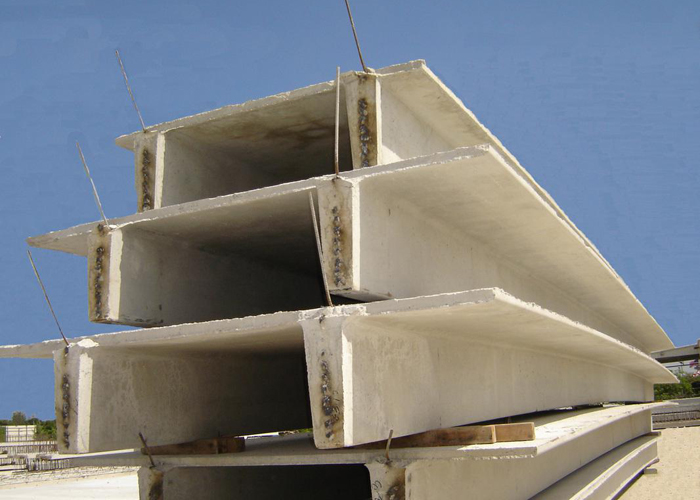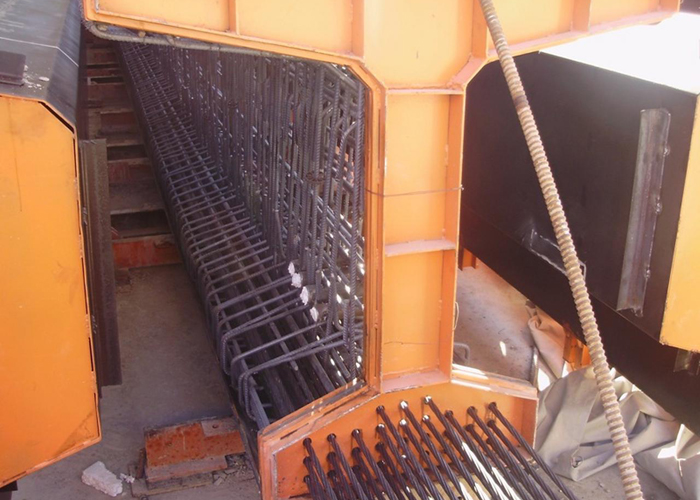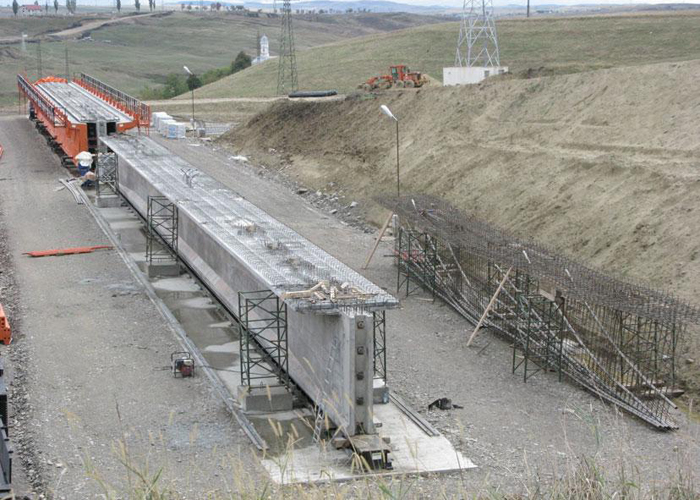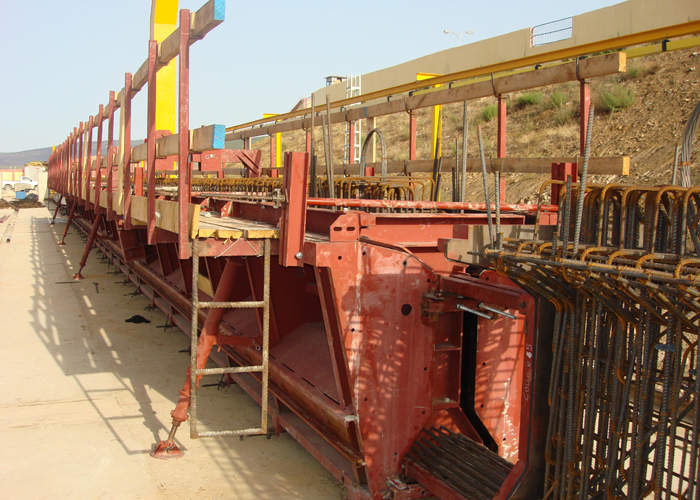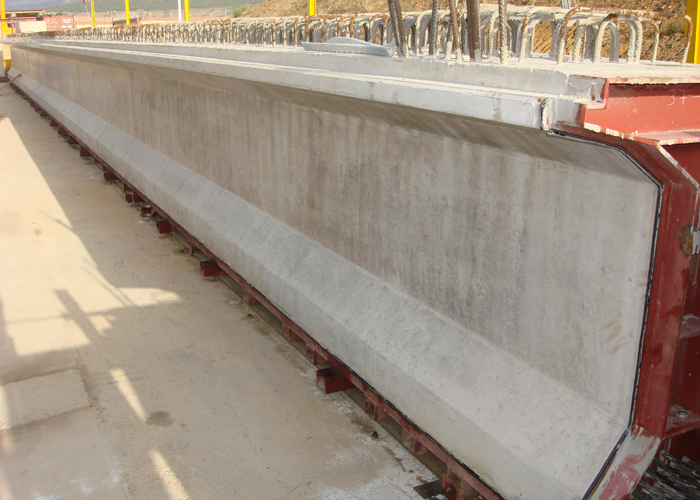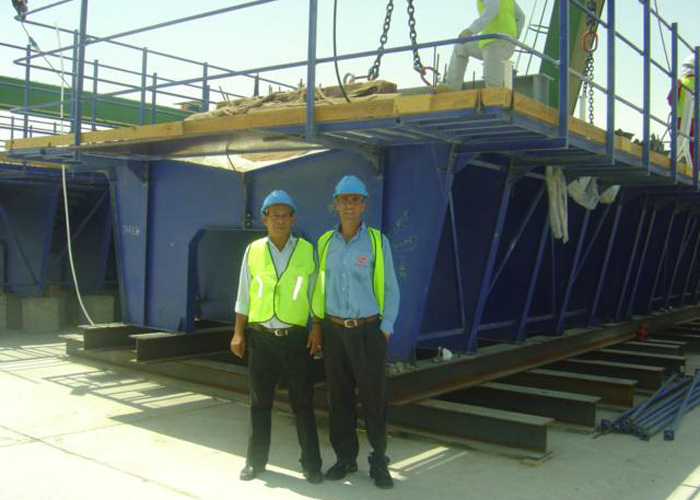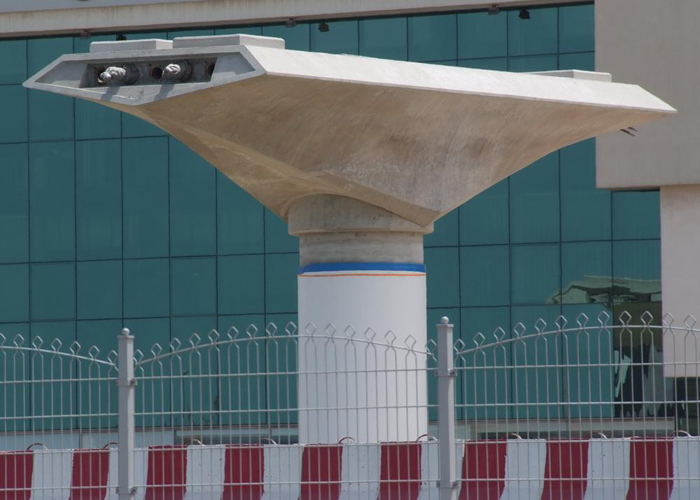 PARAPET

Side and/or Central Barrier Formwork System:
This machine is designed to cast in situ the concrete parapet of any Bridge, Access Road, Expressways, etc. It is a simple machine which is manually operated and can be towed with a truck, pick-up or by mean of tire forts. The major design criteria are:
Simplicity,
Compactness to allow a truck mixer to pour the concrete directly in place,
Ease of assembly and disassembly,
Ease of adjustment,
Ease of maintenance,
Rigidity to guarante quality and accuracy of the parapets,
Speed of work,
Life time of the machine

Outer Barrier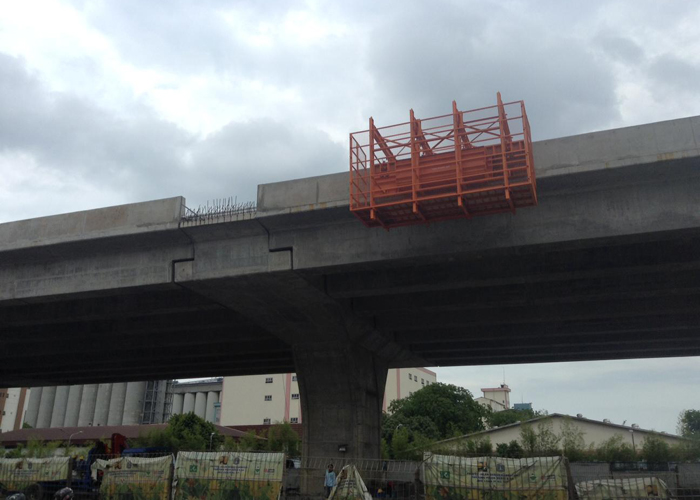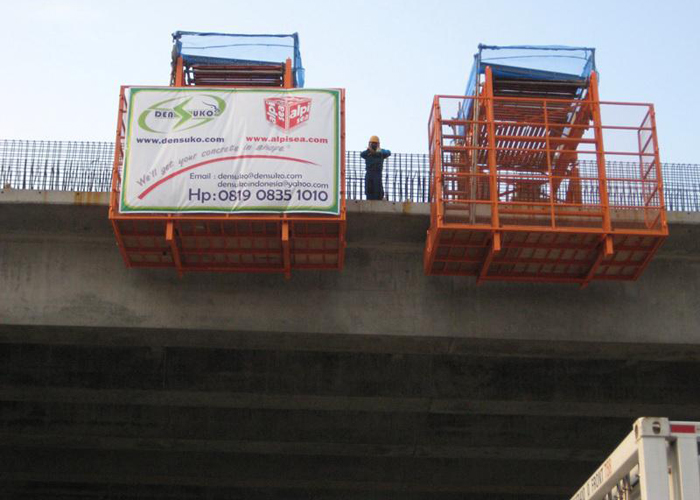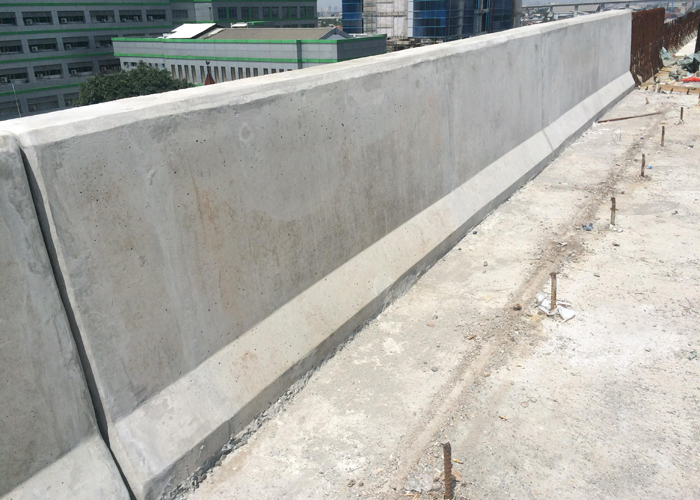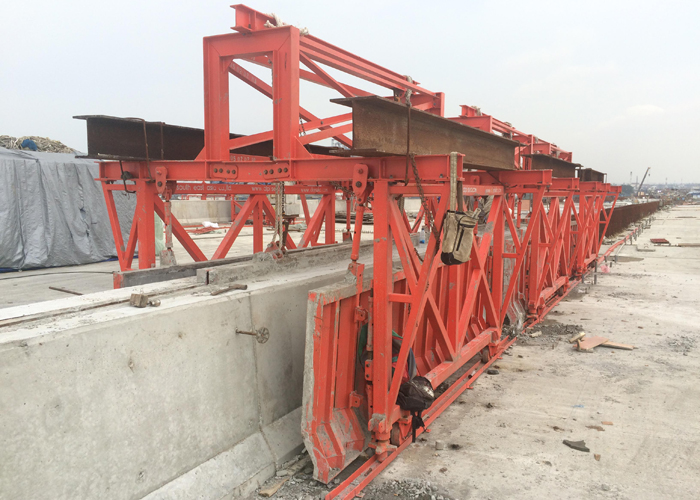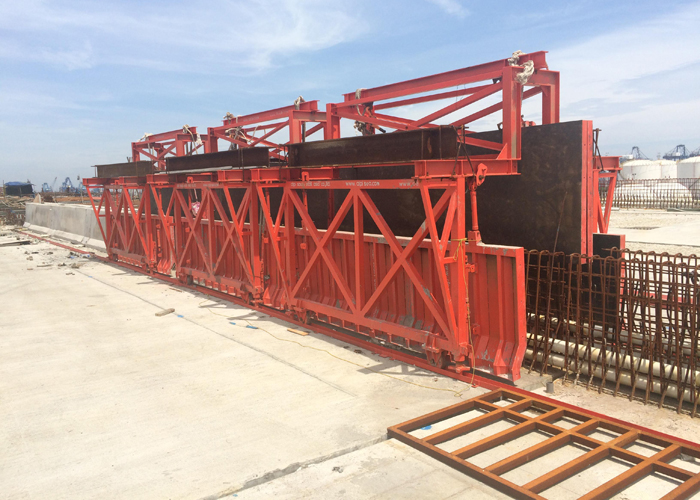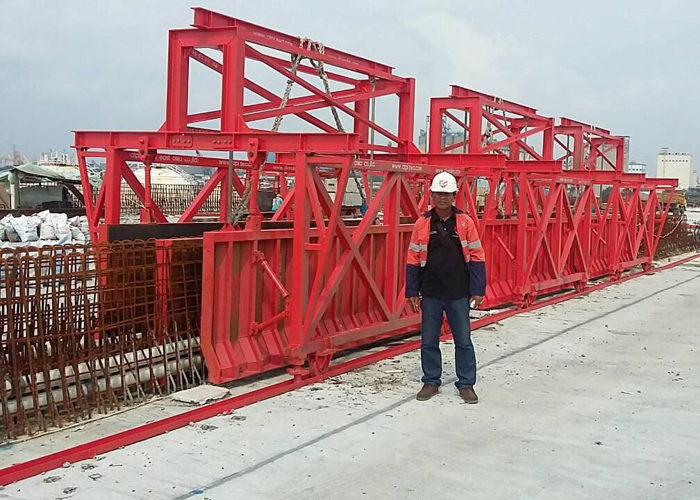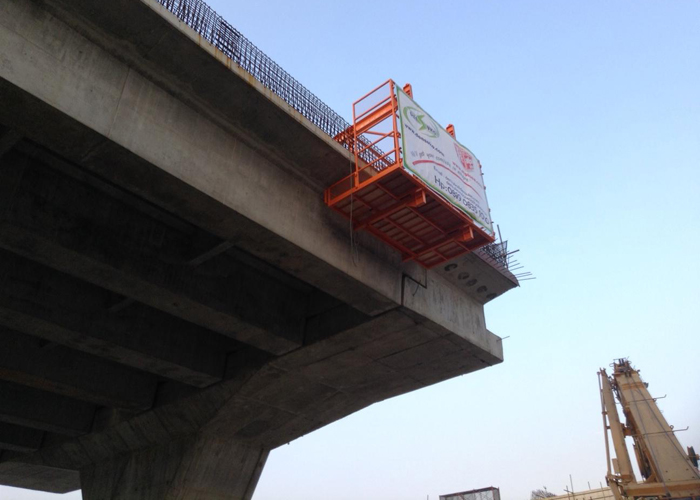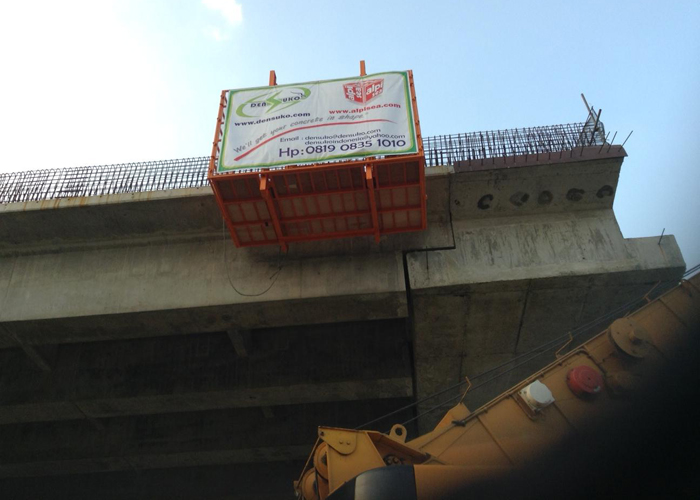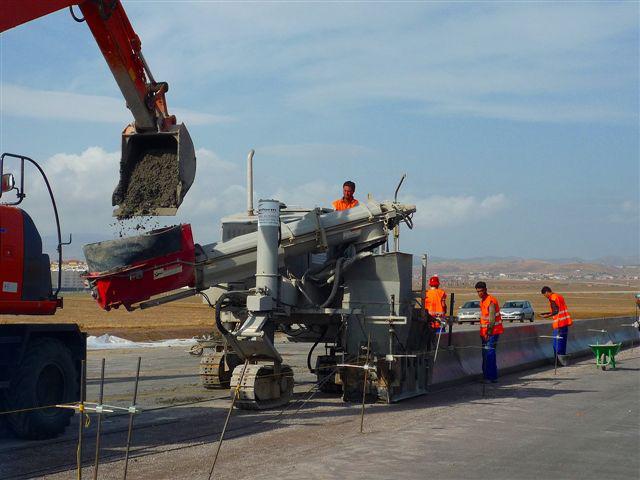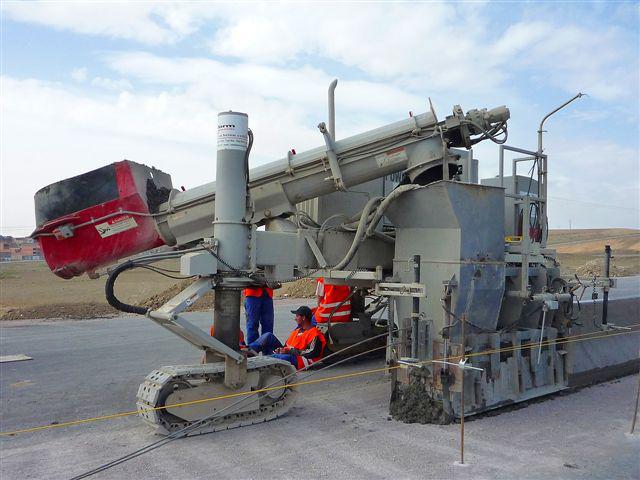 SHORING, SCAFFOLDING & SLABS

Alpi offers two types of slab Formwork Systems:
Flying table system: consists of casting platform and an adjustable height support system. Thanks to its efficient design the system is light and easily maneuverable. After casting the complete system can be lowered on tilt rollers and moved to a new position with a minimum loss of productive work time.
Drop head system: consists of a casting platform with one or more ends that can be dropped to allow easy handling and moving. The ends can also be tilted to allow casting of angled slabs in tunnel situations.

We also supplies light weight, versatile, and extremely strong shoring and scaffolding element. Elements can be supplied for different load factors. Of course, we sell as well as rent this equipment.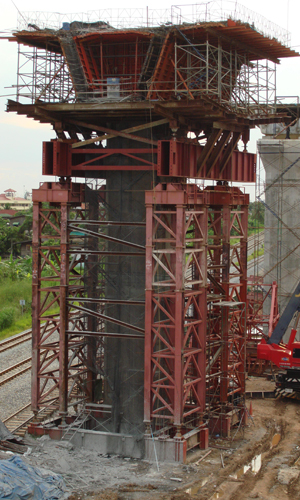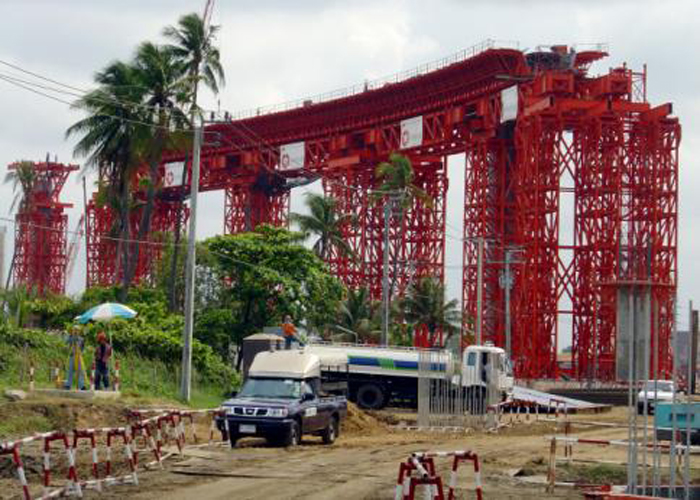 CUSTOM MADE

Beyond its standard products, Alpi offers "our signature" custom made Formwork and Falsework Systems for in-situ methods of construction. 
Alpi has left its mark on the world of design and supply of steel custom made Formwork and Falsework Systems, and we have played a significant role in the realization of some of the most significant worldwide projects.
Alpi's custom made Formwork and Falsework Systems involves the entire Alpi design team in solving the client's problems by designing the most cost-effective reliable, easy to commission and the safest solutions of Formwork Systems for all our client's needs.
Alpi is a leading world class specialist in finding the optimum solutions for large portals and cross beams, for the avoidance of traffic interruption for complex forms, and for every other possible concrete casting problem such as Pier, Pier Head, Tunnel, Box Culverts (self-moving for arch or tunnel lining).