ALPI SOUTH EAST ASIA CO.,LTD
Third Decade of Getting Your Concrete in Shape.
In Situ & Precast Method of Construction.
Operating Worldwide.  
Cost-Effective Solutions.
Creative Solutions.
Custom Made Solutions.
After Sales Services.
Alpi South East Asia Co., Ltd "Alpi" was first registered in the Kingdom of Thailand in May 1992, initially as a subsidiary of Alpi Casseforme S.P.A (1984), a renowned specialist in Formwork and Falsework Systems in Italy. Alpi became independently owned in 1996.  
Alpi initial entrance into the Thailand construction sector was in 1992 with the Don Muang Tollway Project. After the financial crisis in 1996 Mr. Frank Michas (CEO) took over the leadership of the company. In the decades since then, Mr. Michas has built the organization from a very small dedicated team to a dynamic industry leader in our fields.
Asia has been our home base of operation; however, almost every continent has benefited from Alpi's custom Formwork & Falsework Systems, and suite of products and services.  
A future perspective, Alpi looks forward to consistent continual growth, but more importantly continual improvement.


Don Muang Tollway Project 1992, Thailand

Alpi's first major project in 1992 was for Dywidag / GTM Consortium, which was the building of the Elevated Expressway connecting downtown Bangkok to Don Muang International Airport. This was the first time Custom Steel Formwork and Falsework Systems had been used in Thailand. The challenges for us were to provide a cost-effective solution without any interruption to a heavy daily traffic.

We casted supporting portal cross beam in situ which resulted in the successful completion of the project on time and on budget.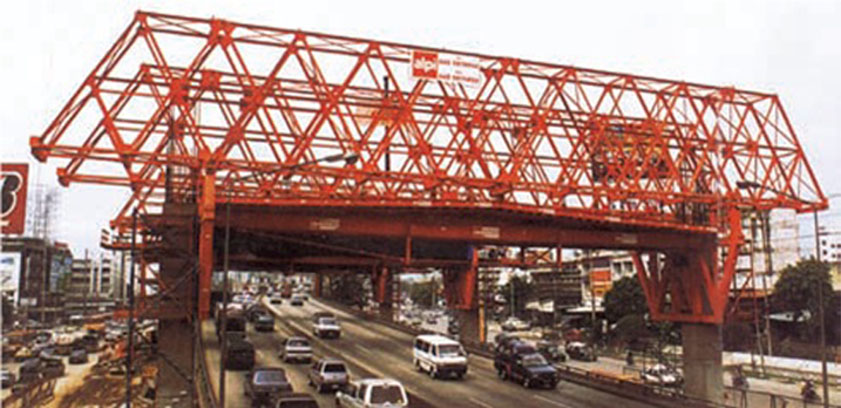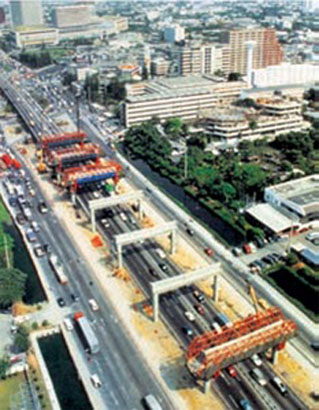 ABOUT US

Alpi is an independent and dynamic company dedicated to providing cost effective solutions for all Formwork, Falsework and other Steel Construction needs, as well as providing residential and industrial construction services. For both activities, Alpi uses the latest technology, techniques and methodologies.

Alpi specializes in the design, manufacturing, supply and commissioning of bridge construction equipment such as Custom Made Formwork & Falsework System, Launching Gantries, Beam Launchers, Formwork Travellers, Movable Scaffolding Systems and an extensive variety of Steel Structures. In addition to this, the Alpi team with a new strategic and experienced international partners are also experienced in construction and engineering work such as temporary design work, site and factory QA/QC, geometry controls, bar bending schedule (BBS)design checks, layout of casting yard, and reviewing construction methodology.

For Formwork and Falsework Alpi uses the proven and patented system originally developed by Alpi Casseforme of Italy. As each concrete design has its particular requirements, our specialized teams orchestra design refinement and completion or the development of full designs. Manufacturing takes place in carefully selected fabrication shops or in our own workshop under the constant watchful eyes of Alpi engineers.

For general construction work, Alpi employs its own skilled craftsmen, as well as trusted specialized sub-contractors. Alpi prides itself in being able to assist our clients in all aspects of the work. In this contents, we will advise our customers regarding the most appropriate construction methodologies and materials required, and that guarantees you the customer optimum value for your money.
VALUE
To ensure best value for money, Alpi provides the most cost effective solutions for Formwork/Falsework and other Steel Construction applications.

Alpi places paramount importance on the development of partnership relationships with our clients. During a project, Alpi staff will be in continuous contact with the client, trying to anticipate any complication or need for modification, therewith ensuring a smooth and uninterrupted implementation of project.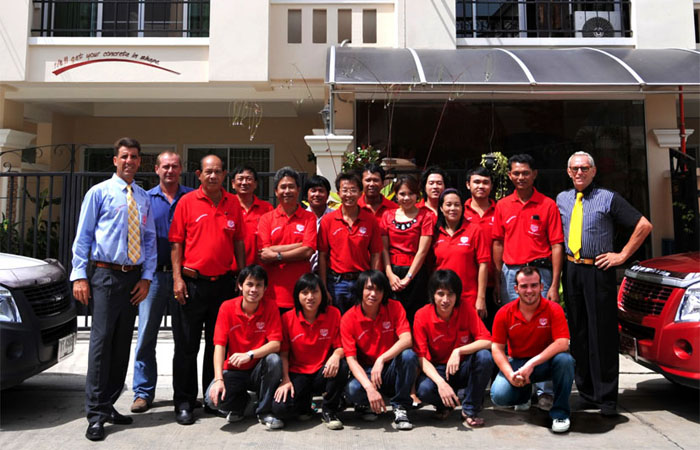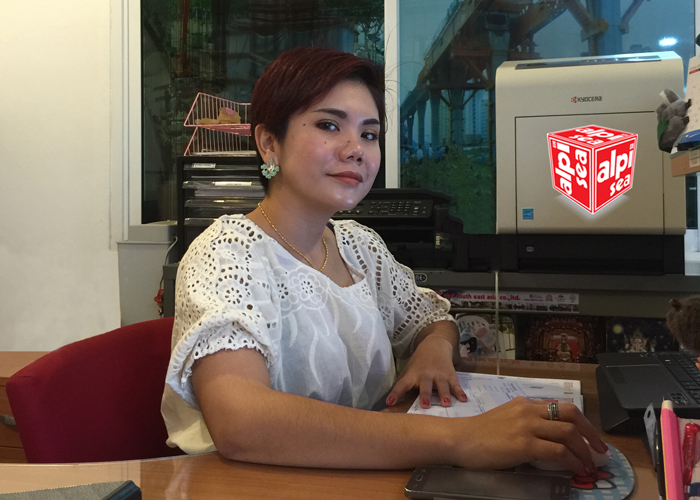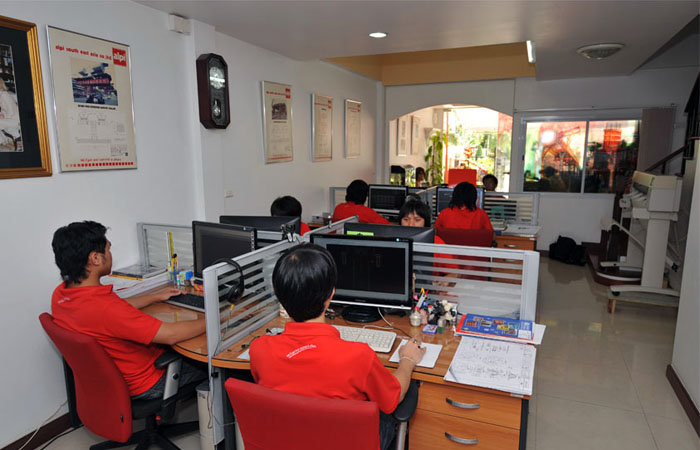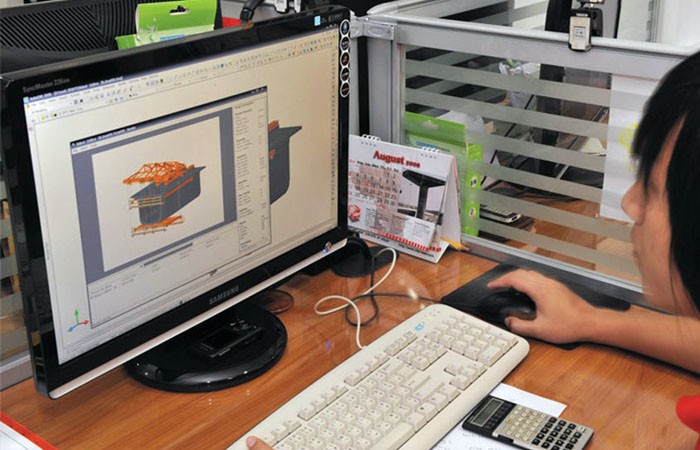 KNOW-HOW AND EXPERIENCE
To use our extensive experience and technological knowledge to provide rational simple and therewith economical Formwork, Falsework and general construction solutions; 
To assist our Clients in the development of Formwork and Falsework and general construction work that optimally meets the requirements of each particular situation;
To promptly respond to inquiries from existing and potential clients;
To maintain stocks of standard Formwork panels for sale and/or rent in order to provide the fastest possible services;
To develop a region-side rental system of standardized elements;
To fabricate all required systems as close as possible to the job site, in the country where the systems are going to be used, unless economical factors dictate otherwise;
To provide technical assistance during the entire period that our Formwork and/or Falsework is being used by our Clients;
To provide Formwork and Falsework erection and dismantling services on request;
To provide training services to our Client's staff.
1984
Creation of Alpi Casseforme S.P.A. in Valdaora Di Mezzo, Italy
International
1992
Introduction to the Asian Market
29 May 1992 Creation of ALPI SOUTH EAST ASIA CO.,LTD
1992 Don Muang Tollway Project,Bangkok
Production
1992
Alpi opened production facilities in Bangkok

1994 Second Stage Expressway Project, Bangkok
1996 Mr. Frank Michas (CEO) took over ALPI SOUTH EAST ASIA CO.,LTD
1996 Hopewell BERTS Project, Bangkok
1996 Bangkok MRT Project
1999 Rama 8 Bridge Project, Bangkok
Corporate
2003
Alpi have now opened a full exclusive franchisee operation in THAILAND
2004
Industrial Ring Road Project, Bangkok
Corporate
2005
Alpi have now opened a full exclusive franchisee operation in Singapore with SMS CONSULTING ENGINEERS
2005 Southern Outer Bangkok Ring Road (SOBRR) Project, Bangkok
2005 Dubai Light Rail Transit Project
International
2005
Introduction to the Middle East Market


2006 Causeway Bridge Doha
2006 Singapore Marina Barrage Project
2006 Singapore MRT Circle Line Stage 2 Contract823Project
2007 Marina Bay Sands Singapore
International
2008
Introduction to the African Market


2008-2011 COJAAL Algerian East-West Motorway Project
2010-2013 Bangkok MRT-LRT Project
2012 Abu Dhabi North-South Transmission Cable Tunnel Contract NS2
Corporate
2013
Alpi have now opened a full exclusive franchisee operation in Jakarta with PT. EKATAMA INDONESIA
Production
2013
Alpi opened new production facilities in Jakarta


2013-2014 Tanjung Priok Access Road Construction Project (Phase 1), Package 2, Section E2, 2015 Jakarta Mass Rapid Transit Projects (Jakarta MRT CP 101/102/103)
2015 Jalan Layang Non Tol (JLNT) Kapten Tendean Jakarta Project